Month of May is the National Walking Month in the UK and an ideal time to get outside, breathe fresh air & be active. Walking is a fantastic exercise with a lot of health benefits, especially as our lives are increasingly sedentary.
National Walking Month is celebrated annually for highlighting the significance of walking and its health benefits. While this celebration is once a year, in our opinion (and unsurprisingly) walking should be encouraged daily.
The legendary Captain Tom Moore epitomised this better than anybody else when he walked 100 laps of his garden to raise over £32m for the NHS in April 2020 to combat Covid-19. His determination and commitment inspired everyone globally – it's a message that wherever we are, whatever our fitness levels we can choose to be more active and less sedentary and keep ourselves healthy, strong & boost our happiness levels.
Studies have shown that walking for just 30 to 60 minutes a day can drastically improve your health and even help prevent ailments such as type II diabetes, cancer, and heart disease.
At Walk With You, we aim to make walking fun & exciting for everyone. Download our app and challenge your friends, family members or colleagues with our Virtual Race to Reach. It takes less than 2 mins to sign up – so why not go ahead and get inspired to walk more this May, and perhaps kick start a positive habit for yourself and people you care about.
To get you started, here are just a few of our Virtual Walking Races that you can create directly within the app:
Inca Trail trek passes through a stunning combination of the region's ruins, mountainscapes, and cloud forests. The Inca Trail has an extraordinary history. Some researchers believe it served as an annual pilgrimage route to honour Inti, the Incan God of the Sun and it is said that the Trail follows the path of the Sun's rays during certain times of the year, from Lake Titicaca to Machu Picchu.
Walk from Land's End to John o' Groats. From southern most point in Cornwall, to northern most in Scotland & along the way, virtually explore Bristol, Manchester, Edinburgh, and Inverness!
U.S. Route 66 was one of the original and most famous highways in the U.S. Highway System. US 66 was established on November 11, 1926, with road signs erected the following year. It has been recognised many times in the popular culture. Complete this iconic path, starting in Chicago and finishing in LA!
We'd love to play a small part in inspiring you to walk & if you have feedback or suggestions please do not hesitate to contact us.
Happy walking!
---
HR Leaders: New DIY Admin Controls
It's never been easier to engage, challenge & reward your employees. With our new DIY Admin controls, it just takes a few mins to get your company set up, create exciting team and individual challenges & invite a few of your colleagues & friends to join in the fun!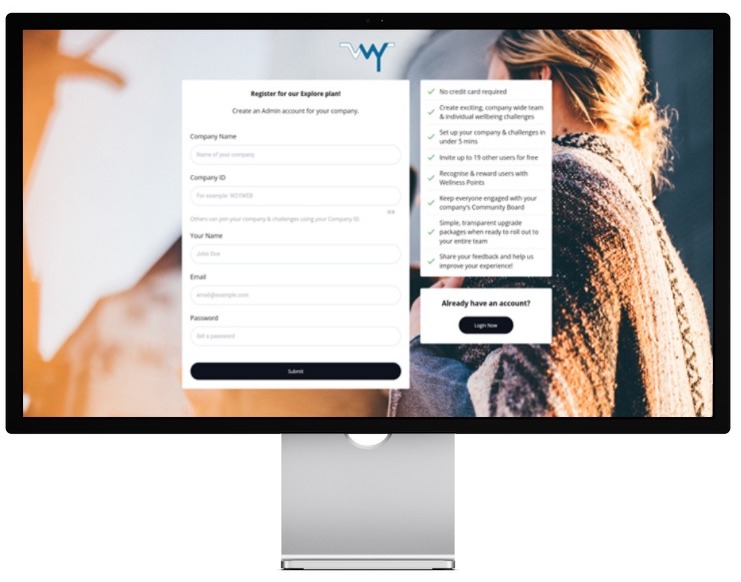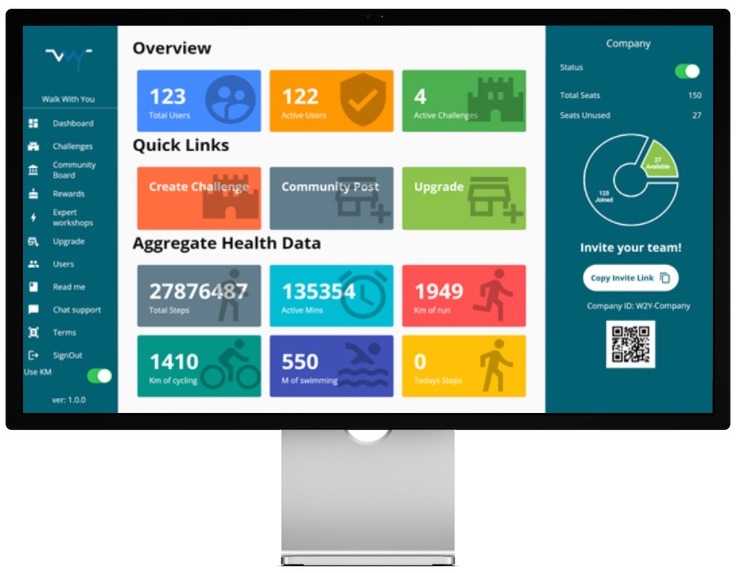 ---
Read more of our blogs
---
Reference: