Fun, competitive and engaging team & individual challenges!
Our state of the art virtual races are fully customisable!
In-app messaging & private social network to share & celebrate progress, milestones & build org culture!
Reward participation & sustain engagement with gamification & tailored incentives
Support employee holistic wellbeing with workshops & seminars from our partners
Compete or collaborate from anywhere and everywhere in our exciting, state of the art virtual competitions.
With multiple challenge modes, real time leaderboards and the option to create your own path (example: connecting your offices globally), customise this challenge any way you want to suit your team's needs!
Traditional team v. team competition with a simple goal: finish the race first!
Teams work together to complete a big org wide challenge, example raising funds for charity.
Introduce suspense & jeopardy in the virtual race as path and destination only slowly revealed!
Steps only or include other activities (normalised for fairness) – whatever gets the team going!
Small, consistent and positive changes lead to habits that deliver huge results over time!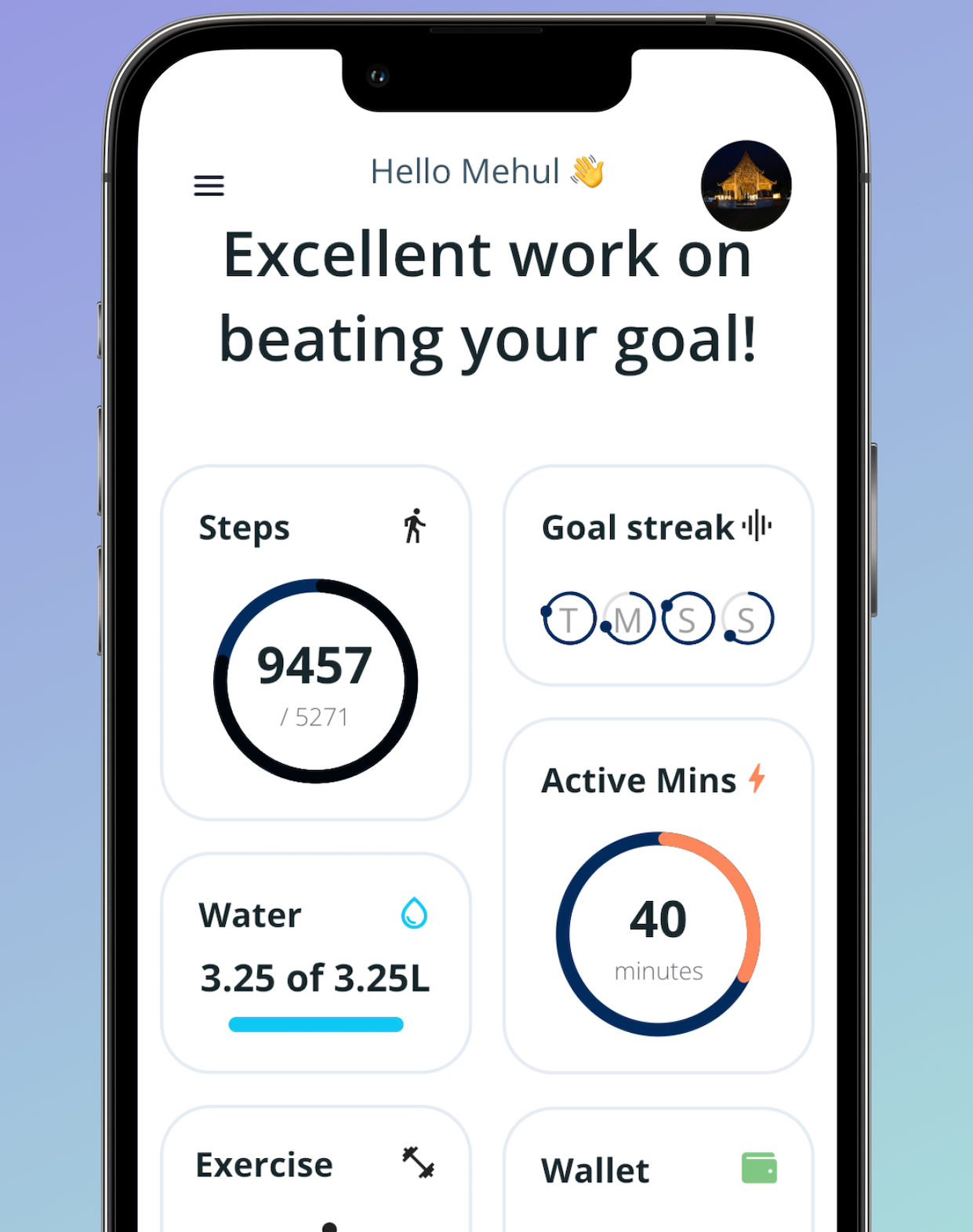 Beat your personalised step goal recommended by the app & move up the leaderboard!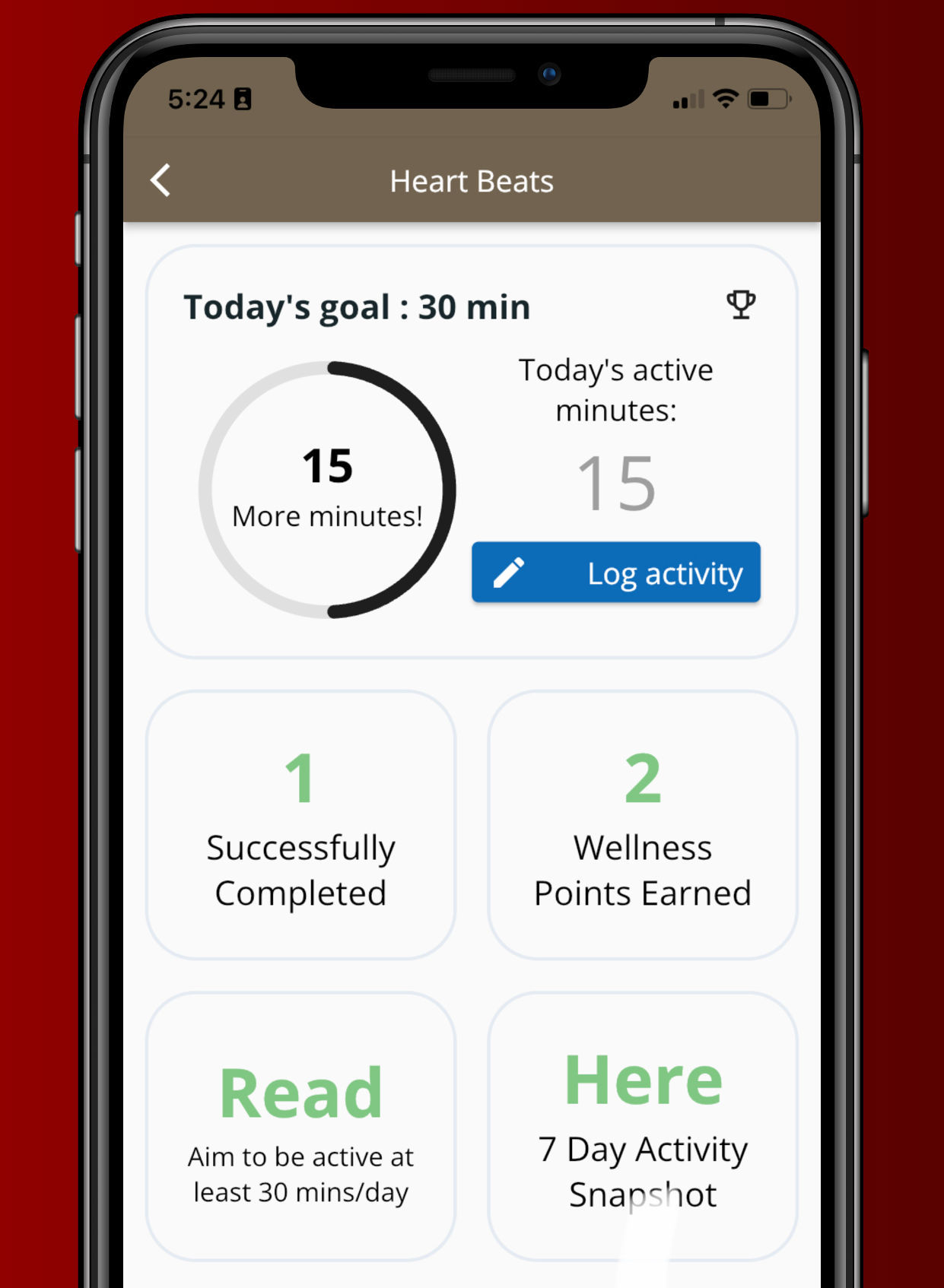 Get your heart rate up for 30 mins a day & earn Wellness points. Health experts recommend 150 active mins a week!
Forget to stay hydrated? Earn Wellness points for drinking 6-8 glasses of water per day. Oh, don't worry – we will remind you!
Recognise and celebrate milestones, updates & progress in your private, dedicated community board.
Share pictures, like and comment on other posts and broadcast admin announcements on your team's wellbeing social network.
Our platform is designed to help admins engage more individuals than before in a really easy way!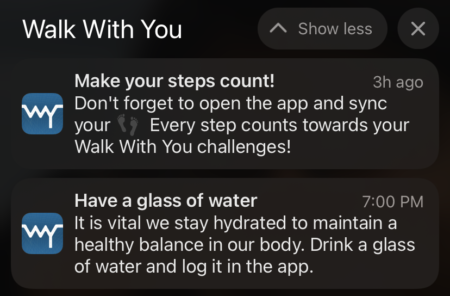 Engage & nudge your employees with our push notifications.
Some notifications will be automatically scheduled, so you have fewer things to worry about!
Tie rewards & added motivation with our in-app currency.
Wellness Points can be integrated with your existing rewards strategy or we can help to set up a reward redemption scheme.
We integrate with most fitness trackers & smartwatches to ensure participants don't experience frustration & hurdles to sync steps and activity.
Seamless sync fitness activity with our app in real time. No frustration or disappointment.
Admins get additional access to:
See user engagement and aggregate stats
Make community board announcements
Upgrade plans any time
and more…
We are here to help make your wellbeing strategy a success!
We'll of course address any participant queries promptly, but in addition we also support you with regular comms to drive adoption & continued engagement.
Why not try now? Takes just 2 mins!